A unique & personal gift for your 2019 graduates!
Graduation is a time to celebrate accomplishments and new beginnings.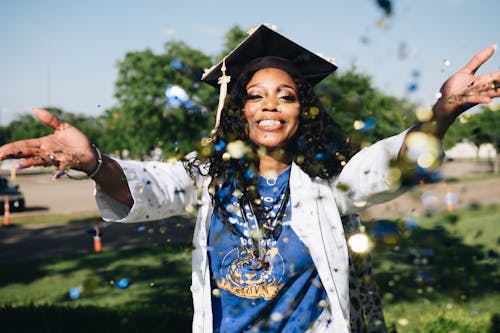 There are 3 ways that Jody's Popcorn can help you celebrate!

1. For your high-school graduate: What better way to recognize a new beginning than sending a tin with your graduate's future college logo on it?!? Our college tins are filled with Jody's delicious popcorn! Has your graduate decided to honor their country? We have military tins too!
2. For your college graduate: Send a college tin of your graduate's soon-to-be alma mater. Once they devour the tasty popcorn, they can use the tin to store memorabilia or as a trashcan for their new desk!

3. For your graduate's graduation party: We have bulk boxes of Jody's Popcorn in 10 different flavors. You can order a small or large box depending on how big of a crowd you are expecting! It's a tasty after-dinner treat for your guests.
We have a broad array of colleges- ranging from Virginia Tech to Northwestern University to Miami University! Each tin is filled with 3 bags of Jody's iconic Recipe 53 Caramel Corn, 2 bags of Jody's Double Cheddar Popcorn, and 3 bags of Jody's Old-Fashioned Kettle Corn!

The personalized touch is important. Your graduate will definitely know that you were thinking of them!
---